Come Meet Our Audiologists at The Hear Care Center Inc.
Honest Care Starts Here
The Hear Care Center, Inc. proudly serves the Treasure Coast area offering courteous, knowledgeable hearing evaluation and solutions services since 2003.
We are always in the forefront of offering the latest hearing aid products from top leading manufacturers. We will work with you in evaluating your hearing loss and find just the right product for your needs.
The Hear Care Center, Inc. is here to assist you. Please call us for a hearing evaluation appointment or for a product consultation. We will be happy to assist you!
Our Passion is Healthy Hearing, and Our Goal is Improvement of Your Quality of Life.
Because of this, we offer the following services:
Individualized Hearing Evaluation
The Latest Hearing Instrument Technology
Hearing Instrument Repair and Service
Diagnostic Testing for Middle Ear Disorders
Hearing and Listening Counseling
Musician Ear Monitors
Hunter Ear Protection
Aural Rehabilitation
Tinnitus Evaluation and Treatment
Amplified Listening Devices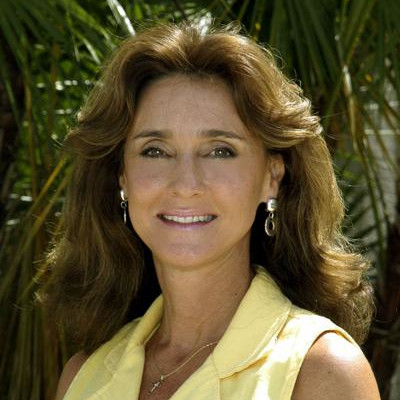 Linda D. MacLeod, MS., CCC-A
Certificate of Clinical Competence Audiology
For more than 30 years, Linda has been helping improve the quality of life for many people on the Treasure Coast and surrounding areas. The audiologist at The Hear Care Center, Inc. has a reputation for providing high quality service and using the most innovative listening devices on the market.
We provide excellent hearing care to our patients by evaluating your hearing deficit with diagnostic testing and advanced assessment techniques. Offering the best hearing solutions in the business, The Hear Care Center, Inc. evaluates your hearing loss, individual lifestyle, and unique requirements before suggesting a hearing aid.
The Hear Care Center, Inc. is a Full Service Diagnostic and Dispensing Clinic.
The Hear Care Center, Inc. is a full service diagnostic and dispensing clinic. Unlike some of the large companies, we provide personalized, compassionate hearing services. Audiologist Linda MacLeod has been helping patients with hearing loss for more than 29 years. We listen so you can hear, and we are here to help you hear! As an audiologist, we are committed to providing you with the ability to hear through advanced testing methods, effective treatment options, and the best in hearing aid technology.